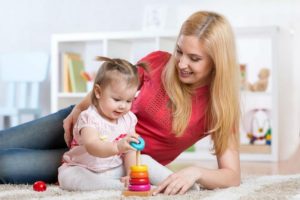 This program is designed for women who are going to be First Time Moms. The purpose of the program is to provide education and aid in the prevention of problems before they arise.  We will train professionals to assist women in exploring many of the issues surrounding motherhood.
First Time Moms helps women by:
Evaluating their present environment, relationships, lifestyle, financial position, coping style, commitment level, and values and beliefs.
Teaching women how their fears, insecurities, expectations, fantasies, values, and beliefs impact their relationships and lifestyle.  Encourages resourcefulness and evaluation of support systems.
Teaching key components of healthy parent/child relationships and includes an overview of the first two years of the child's life, covering vital topics on brain development, attachment, attunement, and temperament of the child.  Increases awareness of the responsibilities concerning motherhood
By exploring these topics, women come away from this program with a greater wisdom and relief from the confusion that they might be undergoing when deciding how to raise a child.
Topics
Emotional Readiness
Fantasies, Expectations
Healthy Lifestyle Considerations
Healthy Partner Relationships
Family Dynamics
Child Development from birth to age two
Healthy Brain Development
Healthy vs. Unhealthy Parenting
Beliefs & Values
Financial Considerations
Support Systems
Parenting knowledge and skills
Call us at (541) 488-4329!