Build your own teaching business today!
The purpose of this unique program is to provide quality education and aid in the prevention of problems before they arise in daily family life. These classes provide teachers the material they need to teach the importance of raising an emotionally and psychologically healthy child in today's world.  This course is a ready-made teaching business for an entrepreneur looking to run their own parenting classes, or for other organizations, such as schools, community centers, churches, counselors, etc.
Prevention of Problems

Fantasies, Expectations

Healthy Lifestyle Considerations

Relationships

Family Dynamics

Child Development

Healthy Brain Development

Beliefs & Values

Healthy vs. Unhealthy Parenting

Discipline
Sample Pages from our Parent Empowerment Program Workbooks: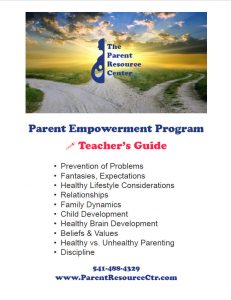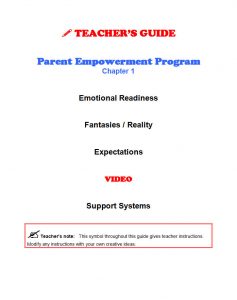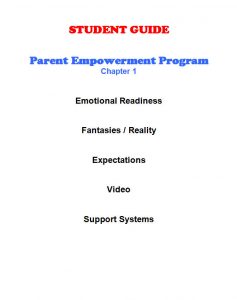 PLEASE WATCH OUR VIDEO WHICH EXPLAINS THE PARENT EMPOWERMENT PROGRAM AND HOW YOU CAN TEACH IT YOURSELF!